Experience Andros Island on the Aegean Sea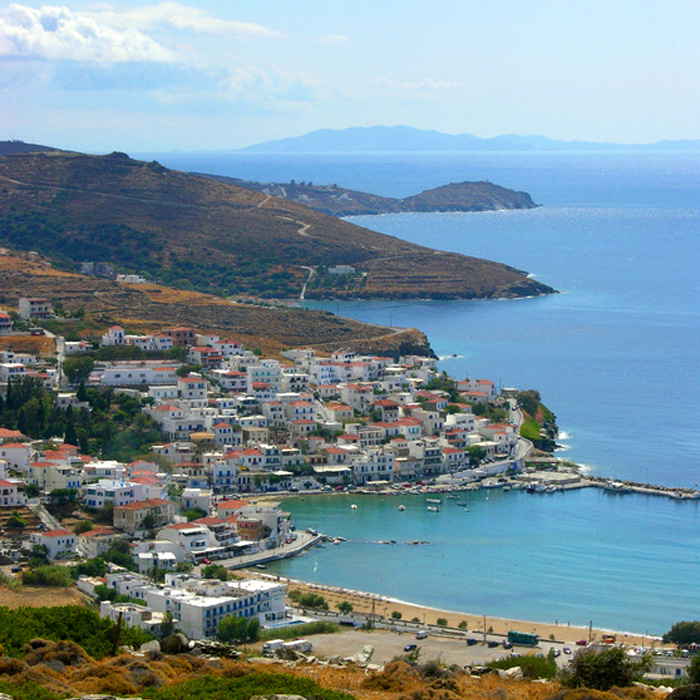 Welcome to Andros Island
Andros Island Greece – Andros Hotels Andros Hotel Apartments, Villas, Studios, Accommodation, Car Rental, Cruises, Tours to Andros
We are located in Batsi Andros, the most popular settlement on Andros Island. Our main goal is to offer the visitors of Andros Greece high quality travel services, in order to fulfil their every need during their vacation in Andros Greece. We provide a wide selection of travel services including Andros Island hotels and accommodation in Andros hotel apartments, villas and studios, motorcycle and car rental*.
We have many years of experience, earning the trust and recognition of the visitors of Andros, due to its efficiency, professionalism and genuine hospitality. If you have decided to spend your vacations on Andros Island, come to us and we will offer you're the best selection of hotels on Andros Island Greece.
We promise that your holiday in Andros, Greece will be absolutely unforgettable.
* For your convenience, we can contact a car rental desk and arrange a booking car of your choice. The service will be free of charge and you will be charged only the value of the car.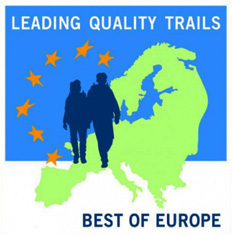 Leading Quality Trails - Best of Europe
Andros acquired European brand quality "Leadind Quality Trails – Best of Europe" as regards the network of hiking trails on the island. Andros is now, as things stand, the only island in Greece, but also at European level which have the reputable certification.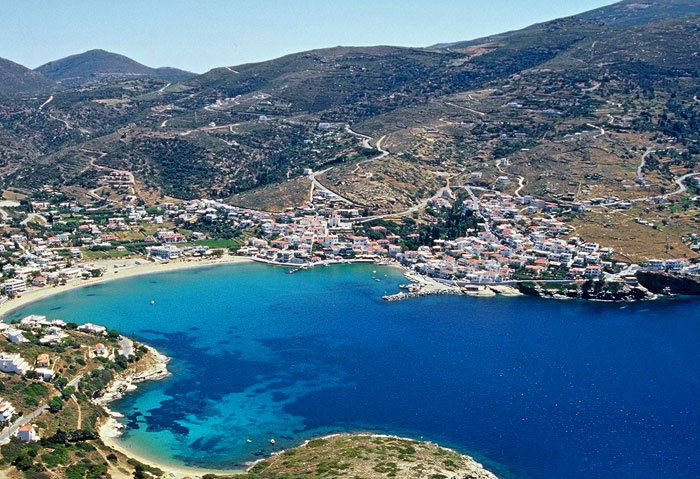 Batsi, Andros Island
Batsi is considered one of the finest vacation spots on the island of Andros. It is located on the southwestern side of the island, built on a beautiful gulf. Batsi possesses a stunning beach and a well-developed infrastructure, offering a plethora of restaurants, night clubs, bars and shops, as well as apartments, studios, villas, rooms for rent and hotels on Andros Island.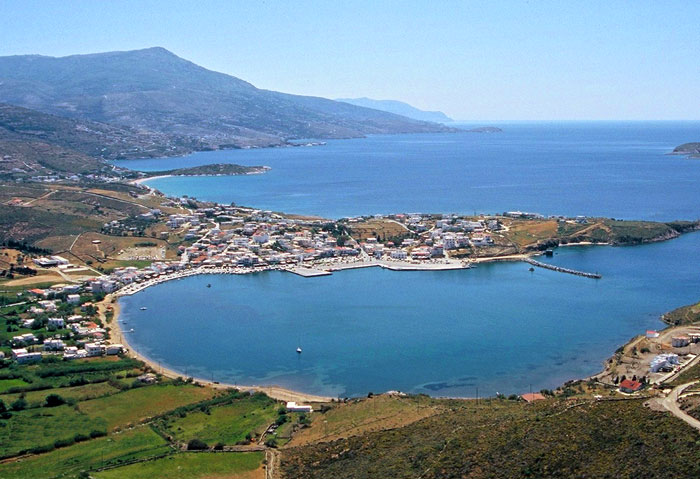 Gavrion, Andros Island
The settlement of Gavrion (Gavrio), situated on the south western side of Andros, close to Batsi, is the main port of the island. It is a charming town, with many small tavernas, cafe and bars along the beachfront. Near Gavrion are a number of beautiful beaches, while it is surrounded by lovely countryside, offering visitors breathtaking views from some of the best hotels on Andros Island Greece.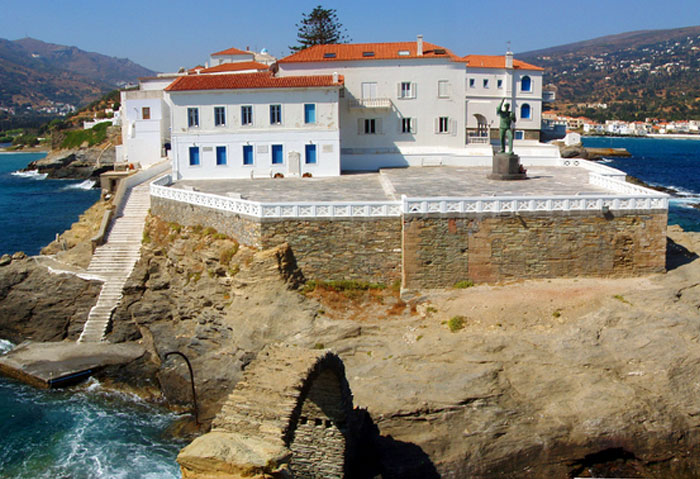 Andros Island, Greece
Andros belongs to the Cycladic Island Cluster and is one of the most picturesque islands in Greece. It has many sandy and rocky beaches, striking natural beauty, traditional villages and wonderful archaeological and historical sites. Due to the many art exhibitions held in the 2 modern art museums of the island, Andros has developed into one of the major cultural centers of Greece. This amazing island offers versatile holidays that will satisfy even the most demanding visitor.