According to available resources, Andros Greece Island is named after Andros, a Cretan general from the Minoan period. The island was most remarkable in history during the Geometric period, i.e. 9th to 10th century BC. This fact was mostly confirmed from villages preserved in Zagora, the southwestern coast of the island located near Zaganiari.
When you go on a tour to Andros Greece Island, these five villages below are a must visit.
Stenies: Stenies is an Andros village, characterised by magnificent towers, mansions and houses decorated with flower and gardens. From Stenies village, a view of the Andros river flowing from Gialia Beach to Piso Gialia Beach can be seen.
It is located north of Andros Greece town; it has narrow streets and plenty of stairs which makes it practically impossible to drive through the town. It is, therefore, a perfect village for hiking and trekking. It is popularly referred to as the village of captains after the plenty boat captains who come there for summer.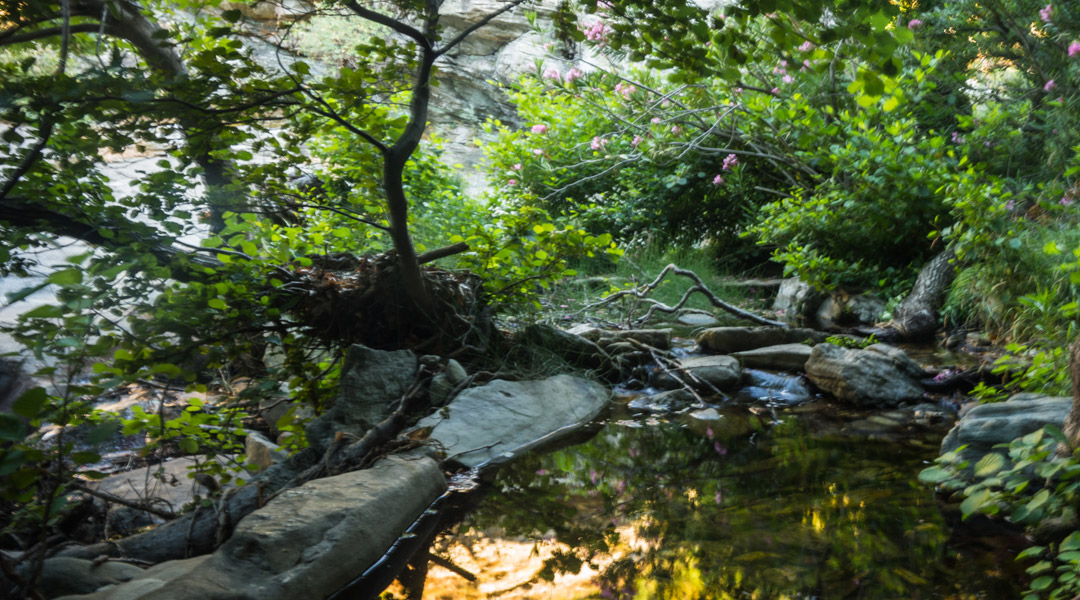 Chora: Chora is the Andros village which serves as the capital of Andros Greece island. Its houses are a mix of middle age houses, Cycladic and Neoclassical houses interwoven with stone walkways, narrow alleys, beaches and museums. It is located on a small peninsula right in the eastern coastline of the island and between Paraporti and Neiboro Beaches. It is, therefore, a perfect spot to view the stone bridge built in Venetian style and connecting an islet which is the remaining ruins of an ancient castle.
Its architecture is a blend of Ottoman, Venetian and Byzantine are thereby giving it a medieval atmosphere. It is at about 35 kilometres from the eastern part of Gavrio harbour.
Chora Andros village is an ideal place to seek accommodation as a tourist as it contains most of Andros Island hotel, including the popular Andros villa.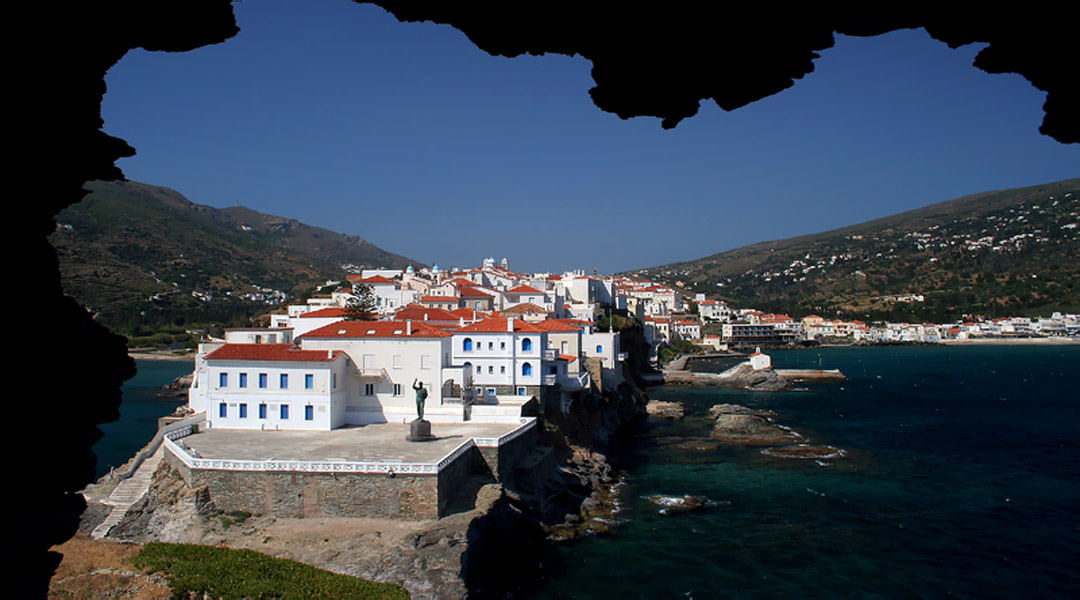 Syneti or Sineti: Syneti village, also spelt as Sineti refers to an Andros Village located on the same mountainside on which the Dipotamata gorge ends. The village slope comes to an end in a river ravine directly linked with Mount Kourvoulo opposite it.
It is an ideal location for tourists who are interested in natural environments and the peace and tranquillity which accompanies it.
Its landscape is characterised by scenic stone paths, Syneti and Lidi Beaches, underwater springs and seaside stalactites.
Ormos: Ormos is an Andros village which serves as the centre of the municipality of Korthiou and by the seas on the southern portion of Andros. It is an ideal place to both relax and have fun as has a lot of entertainment facilities such as restaurants, bars, clubhouses and some of Andros hotels. It is surrounded by three fine, sandy beaches namely: Milos, Vidgi-Agia Ekaterinis and Tis Grias with each of them uniquely different from another. The village's architecture is characterised by beautiful pigeon-houses accessible by old traditional footpaths. The valley of Dipotamata is also close by for a visit to see its watermills. The beautiful village of Kaparia is also nearby among others.
Korthi: Another Andros village settlement is Korthi, also referred to as Korthi Bay or Gialos. It is located to the south of Andros, between Mount Rachi and Mount Gerakonas. From Korthi village, you can see beautiful views of surrounding Andros villages.
The road to Korthi and its surrounding villages is lined with dovecotes, windmills and ancient churches. A recommended stopover on the route is the Kochilou village where you can see beautiful castles.