Andros Island, Greece is the most northern and the second biggest Island among the Cyclades complex of the Aegean Sea. Although the island doesn't have lush vegetation, it is the greenest of among the Cyclades and has a population ranging around 10,000 which is comparatively small when compared to the islands area.
Major waterways access to the Island is through Gavrio, a port town located in the west. The island's capital is Chora Andros, which is located in the east. Untypical of other islands' capital, no ferries are going in or coming out of the capital. Due to this, most tourists stay in Batsi from where they access other parts of the Island. Batsi is a relatively quiet town with lots of taverns, hotels and coffee shops. It was majorly a fishing village before the advent of civilisation.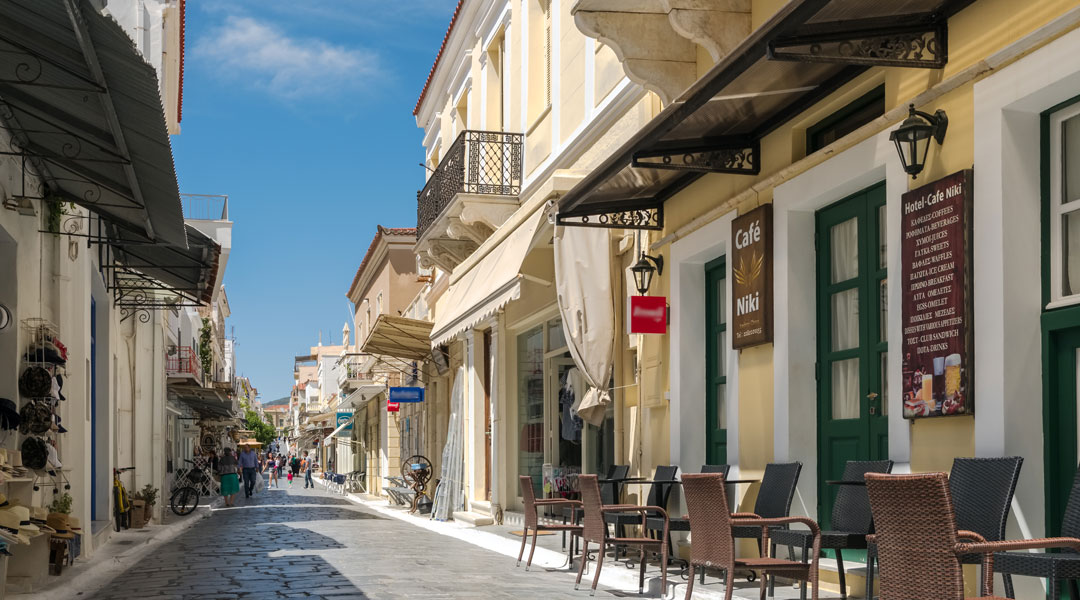 How best to see the beauty of Chora Andros
A significant way of having a good view of Chora Andros is by going on a road trip across Central Andros Greece. Do not forget to rent a car for your Andros Greece holiday!
From your Andros hotel (probably in Batsi), you should take a drive towards Vourkoti through Remata and Arni. This route will offer you an impeccable view of the ocean and Andros' hilly landscape. From Vourkoti, you should approach the island's capital of Chora through Apikia where you should have a stopover. Here, you can have a couple of minutes visiting Sarisa, a spring very famous for its healing properties.
Another place you can stop over on your road trip across central Andros Greece is Stenies, and it is among the most famous Andros' villages. An excellent way to keep cuisine memories of Chora Andros is by treating yourself to some of the traditional pastries of the Island which you can buy at a local bakery or any Andros island hotel.
Visiting Andros island Greece without visiting the capital is an incomplete trip. Chora Andros is located in the eastern portion of the Island, and it is a picturesque town. A large part of the ancient city is situated on a peninsula and is only accessible on foot. Chora Andros is a tranquil town with lots of taverns and coffee shops. It is the most significant meeting point in Andros for tourists from all parts of the world.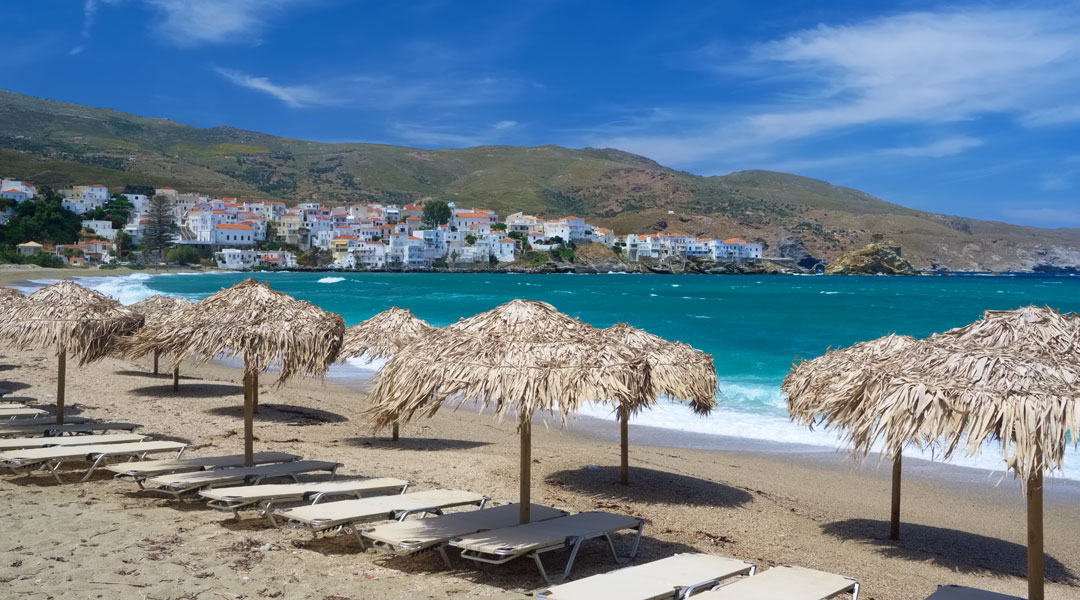 Travel tips for the Chora Andros tourist
Andros is an ideal destination for a summer tour, and it is busiest in August. The surprising attribute is that it never feels crowded. However, if you can plan your Andros visit for any other time of the year except August, it is better as it will allow you to experience the Island with little interference from other tourists. It will also let you avoid the extremely windy August. Also, if you are planning to hike a lot during your visit to Andros, it is much better to visit Andros during Spring or Autumn. It is time of the year to enjoy a mild Andros Island weather. Considering the Island's size, it is better to plan to spend a week or more so you can enjoy its many spectacular beaches.
Tourists to Andros can access Andros from /Athens through Rafina port, and the journey takes about two hours.
You are wondering where to stay in Andros?  There are a lot of Andros island hotels where you can visit and enjoy all Andros Island has to offer right from easy access to architectural features to the island's traditional cuisines.