Located to the north of Tinos, Andros Island is a combination of abundant water embedded in dry Cycladic landscape which results in a coastline spanning about 176 kilometers. It is a highly mountainous island and is thus a perfect island to go hiking. The three largest towns of the island are Onmo Korthiou, Gavrio, and Batsi.
As a tourist of Greece, you will be wondering about what to do in Andros Greece and to make the decision easier or you, we have prepared a list of 10 things to do in Andros Greece. Read on, and we are confident you will find several things to do in Andros Greece as our list cuts across different classes of activities.
Visit the town of Andros (Chora)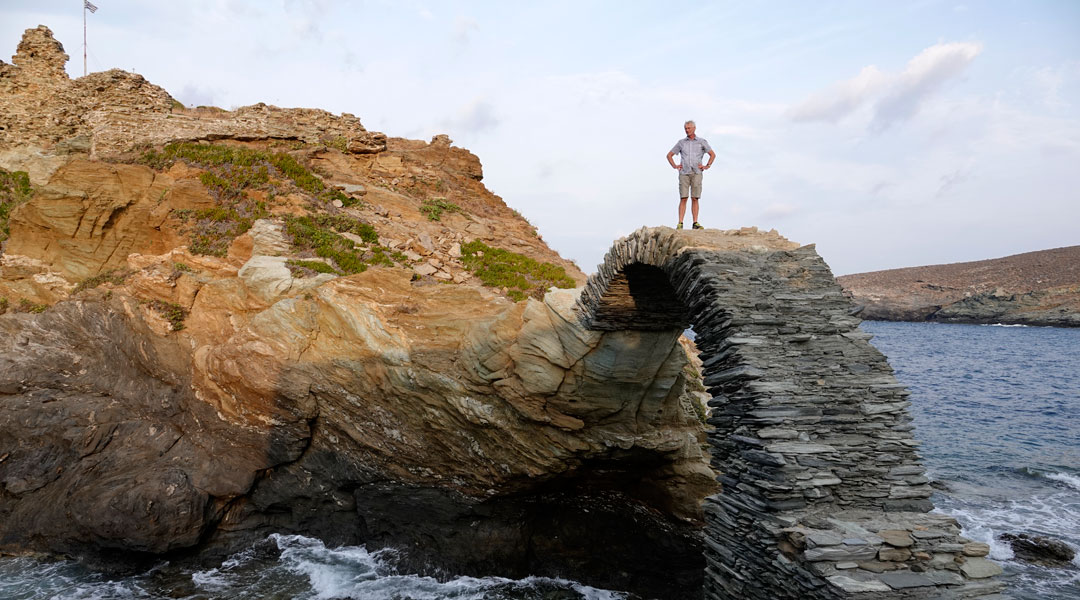 Chora Andros is the capital of the island, and it translates into "main village." The architecture is a mix of traditional Greek style with neoclassical and medieval styles which can be attributed to it being the residence of Greek captains and ship owners. It is a charming and exciting village, and a visit to it should top your list of things to do in Andros Greece. A stroll on the marble pavements, a look at the Statue of the Unknown Sailor or coffee at one of the cafes while enjoying a cup of coffee accompanied by one of the island's tasty snacks are some of the reasons. You will also be opportune to learn about Chora's seagoing traditions while you are there.
Visit the seaside village of Batsi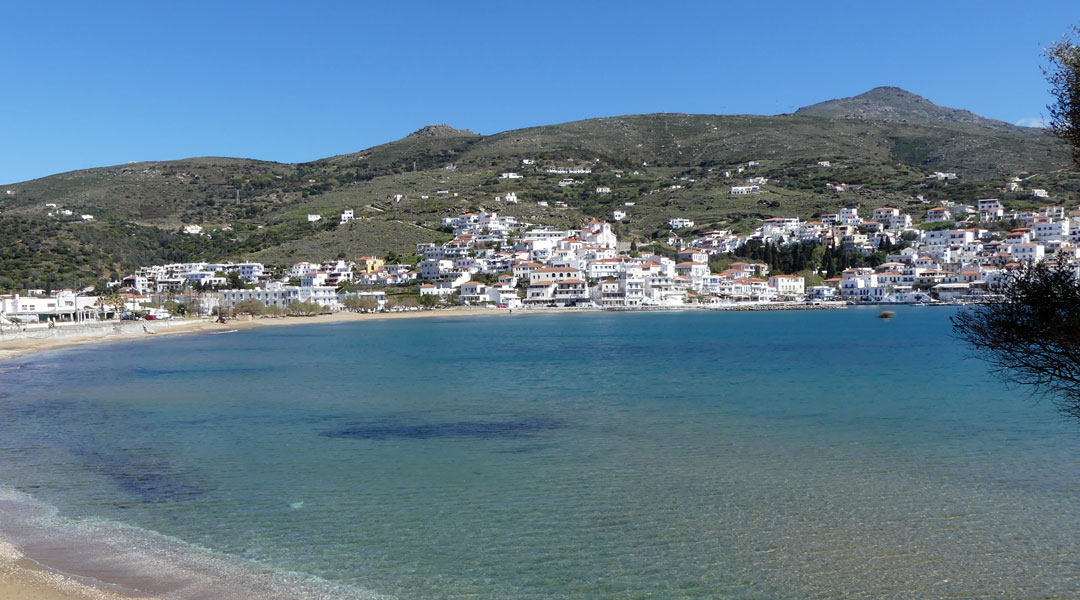 The seaside village of Batsi has the most massive tourist influx in the whole of Andros Greece. Especially during summer, you will find a lot of bars and clubs where you can indulge yourself in its vibrant lifestyle. You should also include having a drink of 'Raki' in your list of things to do in Andros Greece.
A lot of Andros hotels are in the village.
Walk the incredible routes of Andros (walking paths)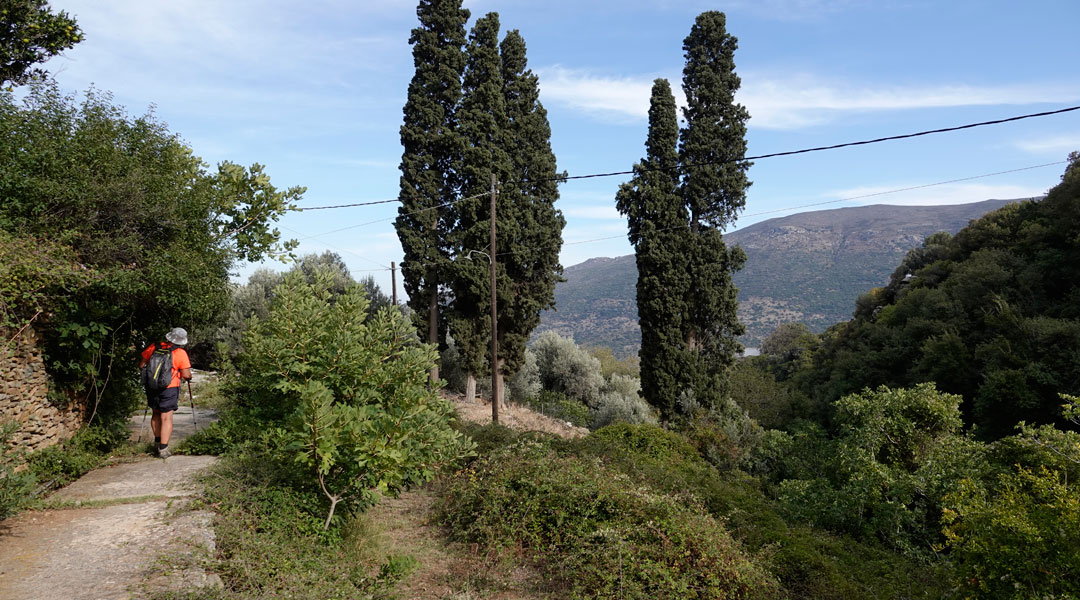 Andros Island, Greece is highly reputable for having traditional walking routes. Popularly referred to as the Andros routes, it relates to a network of well-marked ancestral routes running through the island. This feature lists walking/hiking among the top things to do in Andros Greece. While you are at it, do not forget to take in the beautiful landscape laced with forts and castles. The Sariza wells are a must visit too as you can drink directly from there. You can pick up a map of the Andros routes at the reception desk of your Andros Greece hotel.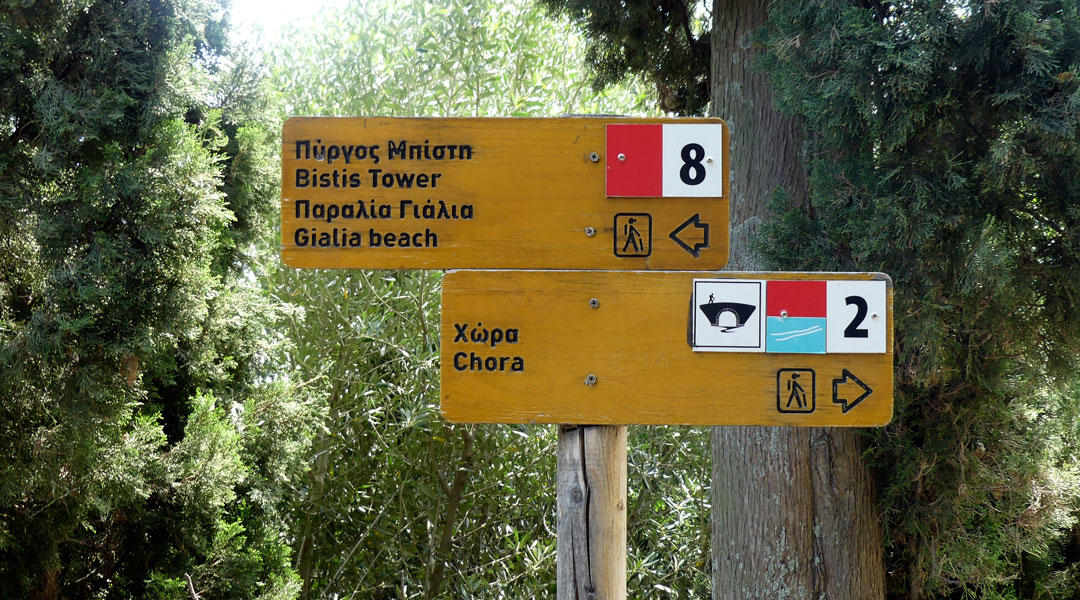 Visit the Cyclades Olive Museum
One of the top things to do in Andros Greece is visiting its museums. The Cyclades olive museum at Ano Pitrofos is one of these. Formerly an olive-mill, it is now renovated and converted into a museum where tourists to the island can have a glimpse at the Greek olive oil production techniques and tradition.
Taste the local cuisine
Still wondering about what to do in Andros Greece? Indulge yourself in the local cuisine! Andros cuisine is a blend of Greek and Cyclades meals, and you are in for huge surprises. It is one island where you'd enjoy more meat meals than fish, and the most popular dish is fourtalia. Fourtalia is an omelet of sausages, pork and potatoes cooked in animal fat.
Visit the Museum of Contemporary Arts
If you are a lover of artworks, then, the Museum of Contemporary Art is a must-visit for you. In the five-story building, you can feed your eyes with traditional Greek arts, paintings, jewelry and sculptures dating back to the Roman and Archaic Eras.
Visit Historical Sites (Monastery of Panachrantou & Agios Petros' Tower)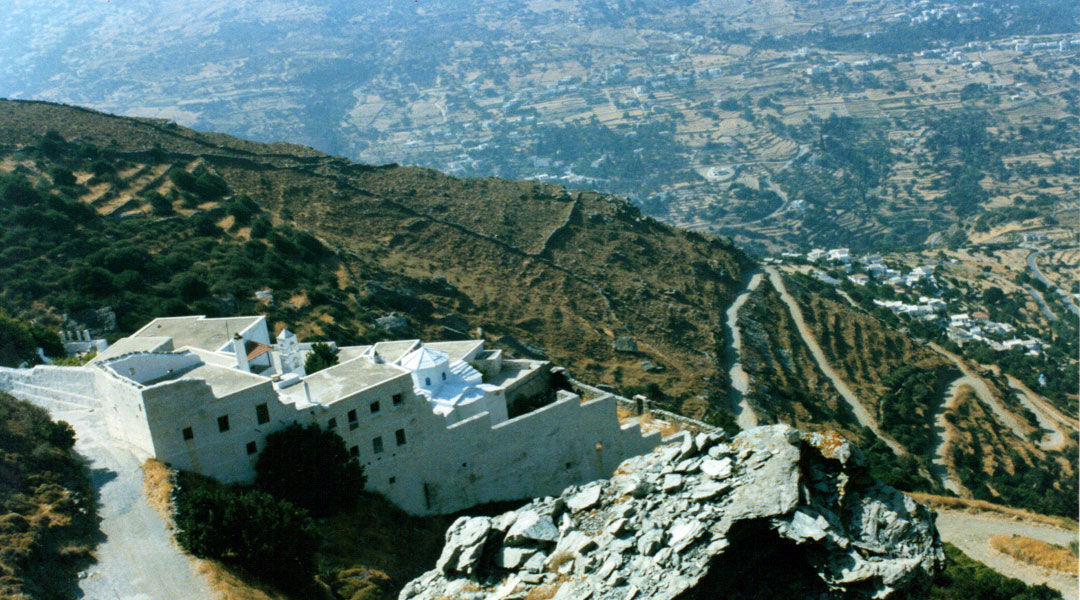 Your list of things to do in Andros Greece is incomplete without including a visit to its historical sites. The Monastery of Panachrantou was built in the 10th century and hung on the side of Gerakones Mountains. It is well maintained and will provide you with exciting views of the Aegean Sea below it. You will also get to see the skull of St. Panteleimon.
Another must-visit historical building is the Agios Petros tower which ss currently being restored. It is widely regarded as the most preserved among the Cycladic Towers. Its winding steps will take you to the top where you can enjoy picturesque views of all that surrounds it below.
Explore the beaches
Although all Andros beaches are beautiful, their peculiarity and diversity are especially inviting. Depending on the activities you enjoy taking part in while at the beach, you will find one or more Andros beach to serve your purpose. Some beaches to bear in mind are Agios Petros, Chrissi Ammos, Kypri, Grias Pidima, Megali Peza, and Vlychada.
Water sports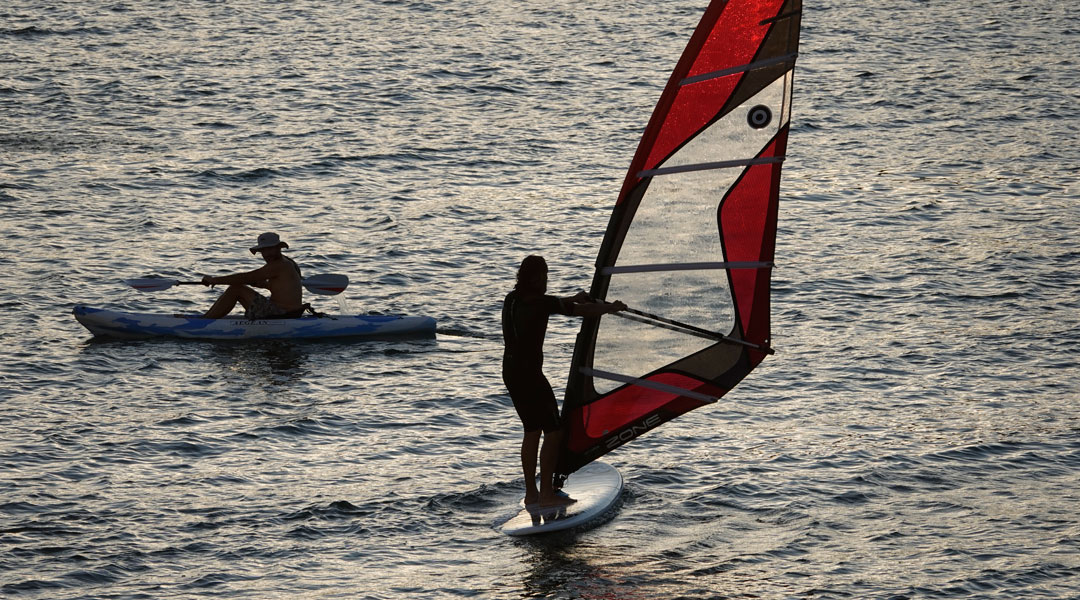 Due to the vast Aegean Sea and the many beaches scattered all over Andros, you will be thrilled to find out there are lots of water sports you can engage in while in Andros. Among the top options are jet skiing, snorkeling, diving, and scuba diving. There are also boat and yacht tours of the island which you can sign up for. Detailed information about available tours can be gotten from your Andros Island hotel's reception desk.
Bicycle tours
Among the fun activities, you can engage in while at Andros Greece is bicycle tours. Being a mountainous island, bicycle tours are a great way to familiarise yourself with the island while exploring its mountainous routes and enjoying great views.
There a lot of activities to engage in while in Andros Greece and the above are just a few of them. Go ahead, pack your bags and get ready to explore this Cycladic island!