In a place so peaceful and land so verdant, one can only understand why Andros is the ideal location to experience the ancient Chinese arts of Tai Chi, Qigong, and Yoga, in Greece. In fact, Andros' unique morphology and profound tranquility make it the perfect Greek island Yoga retreat for thousands of visitors that decide to come to meditate every year and realign their body and soul energy. Here are some details about these healing and transforming practices exercised on the island.
1. Yoga, Greece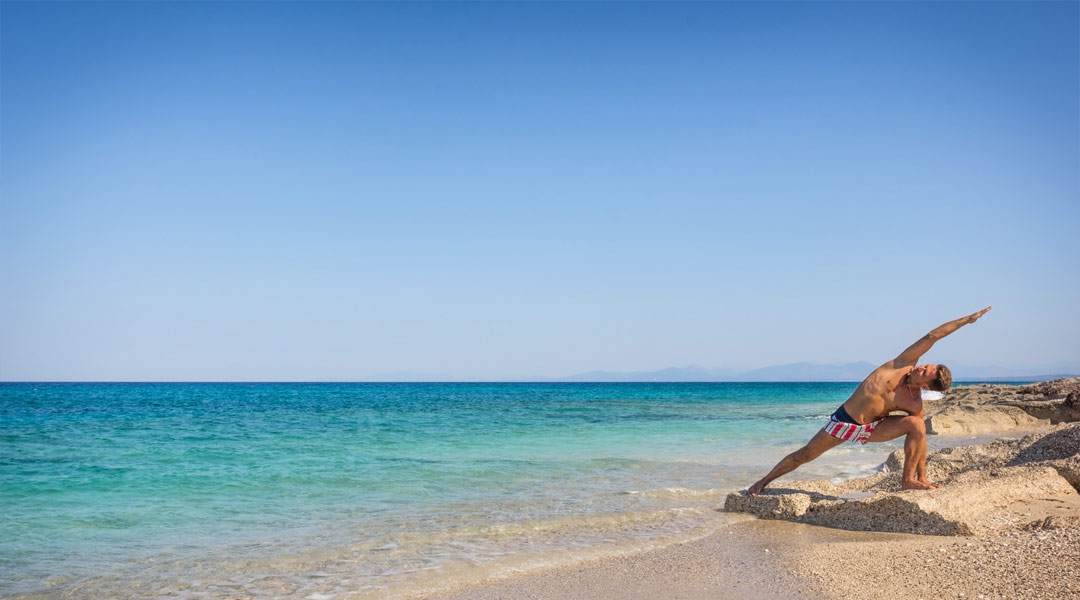 Yoga is taught in many Greek island retreats, including the Cyclades. Of the many different types of yoga styles, Hatha Yoga is particularly popular in Andros. Hatha Yoga is based in physical practice and breathing exercises and is best for those that are just starting out. This is because the pace is much slower than the other styles, such as Ashtanga and Vinyasa Yoga, Greece, and also significantly less demanding.
Hatha Yoga practices help harmonize, cleanse, and prepare the body to:
Enter high levels of meditation.
Experience a deeper connection with the surrounding world.
Be the carrier of calm and peaceful energy and blood flow throughout it.
Bring all the bodily systems back into balance, allowing the body to function healthily.
Among others, with Yoga in Greece, you also remove tension, reduce anxiety and stress, improve posture, calm, and enhance mind focus.
Note: If you would love to learn how to practice Yoga but being in a class with other people amidst lush green lands is not your thing, you may choose to have your Yoga sessions in the privacy of your hotel room. Or, alternatively, you could book for a private session. That is the beauty of vacationing a Greek island retreat – you have a wealth of options to please your body and soul exactly the way you have envisioned it!
2. Qigong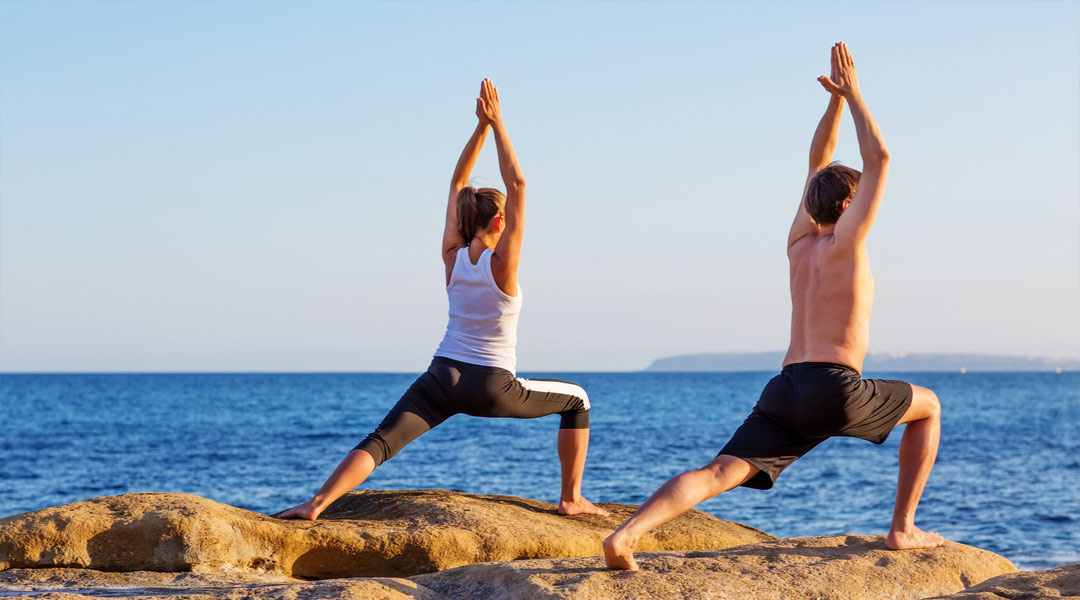 The ancient meditative art of regulating and balancing the body's energy flow gives you the opportunity to appreciate stillness while you also learn how to move slowly, relax your mind, and control your breathing. However, in Andros Greece, you also have the chance to introduce yourself to Eight Brocade Qigong, a special type of Qigong, which helps:
Improve your immune system
Boost the antiaging process
Strengthen your limbs
Enhance the flexibility of the joints
Calm your nervous system
Enhance the cardiovascular functions
Support mental health and the health of internal organs
3. Taichi or Tai Chi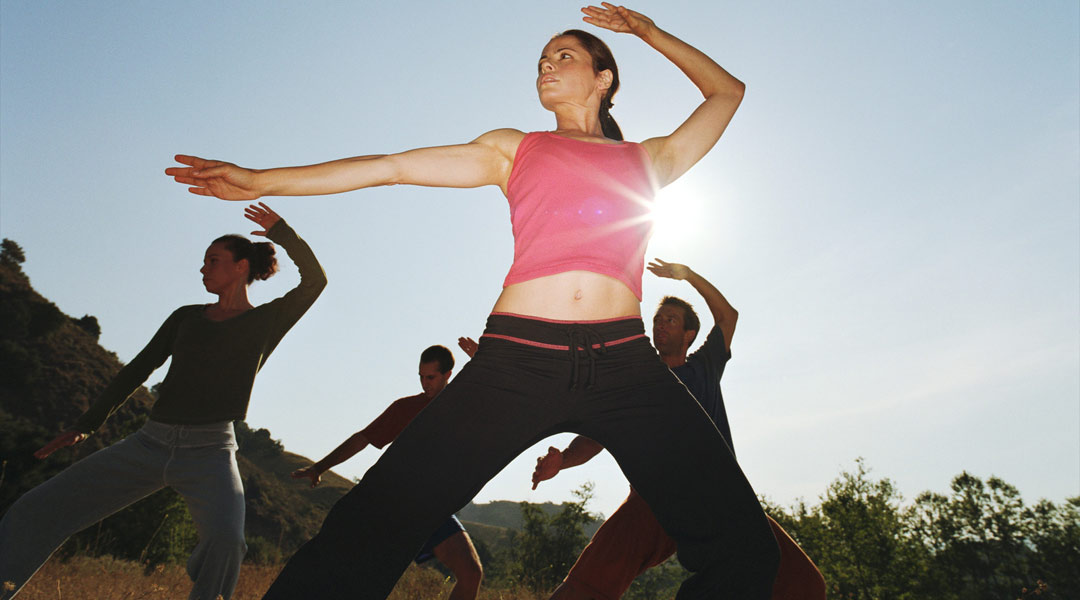 The most sought-after and taught form of Tai Chi in Andros Island Greece is Taichi Chuan, which combines martial art with exercises for health and concentration. The slow movements in Taichi Chuan symbolize the constantly changing force of life. At the same time, the continuous rhythm relaxes the subconscious and allows it to be focused. Regular practice can help:
Keep the body in good physical condition even at old age
Calm the nervous system
Deepen respiration
Improve blood circulation
Strengthen the immune system
Clear the mind
Improve stamina
Combat back problems and arthritis-caused pains
It should also be noted that Andros is among the very few Greek island retreats that provide a plethora of alternatives to those seeking to try different forms of ancient Chinese practices. For example, several wellness centers and companies are coming forward with workshops with a holistic aspect that offer sessions of specialized Taichi Qigong. These classes usually target specific health concerns, such as shoulder problems. Such centers are often within an arm's reach from the central Andros hotels at the Chora or the major cities around it.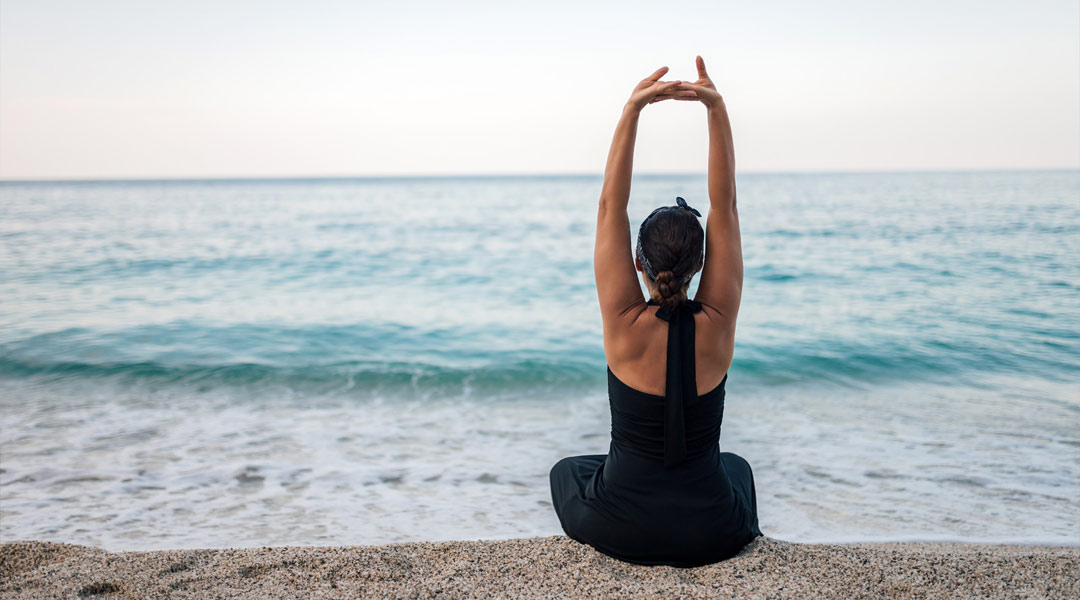 Needless to say, if you are experienced in these practices, there are more than enough places to just be you, the endless blue of the Aegean Sea, the cloudless Mediterranean sky, and Mother Nature at her best around you. It doesn't matter which direction you decide to go. There is definitely a spot for you across the entire island, from the sandy beaches to the mountainous areas that overlook the shimmering sea.
Where to stay
Although a relatively small island, Andros manages to cater to the requirements of every visitor. Therefore, you will find from exclusive mansions to stylish, budget-friendly Andros Greece hotels, where your every wish is a command.