Andros' Greece Gastronomy is made up of age long recipes for dishes which exhibit the island's expertise in creating exotic and mouthwatering synchronizing collection of dishes. Walking through the streets, you can't help your nostrils being filled with the aromas of different varieties of the Greek Mediterranean Local cuisines.
Despite being an island, you should look forward to eating more meats than fish as most of the dishes are meat based. The main feature which makes Andros Greece Gastronomy a special one is the variety of local products which is employed in making tasty, nourishing meals. Examples of Native, local products used for preparing the cusines include: citrus, oil, fruits, meat and dairy products such as armexia, petroti, chloro, kopanisti cheese and volaki; pork products such as syglina and sissira, kritama and capers which are greens found by the sea.
Let's show you Andros' Greece Gastronomy local cuisines from traditional products which you must try out on your next visit to the island.
Petroti: this is a fresh cow cheese which has a semi-hard texture. It is tasty and full of flavors. It can be eaten plain as a food, with other foods or served with other fruits
Volaki: this Andros Greece gastronomy desert is made of pasteurized cow milk, cone shaped and with a texture like that of mozzarella cheese. It can be eaten with salads, or bread. Once refrigerated and hard, it becomes ochre in color and spicy, it becomes a snack for 'raki. It can also be grated over pasta.
Spicy kopanisti: this is made by fermenting Mizithra (Greek Cheese) in a clay pot with salt. It is kneaded about three times with all the air removed before covering it with a vinegar-soaked cloth.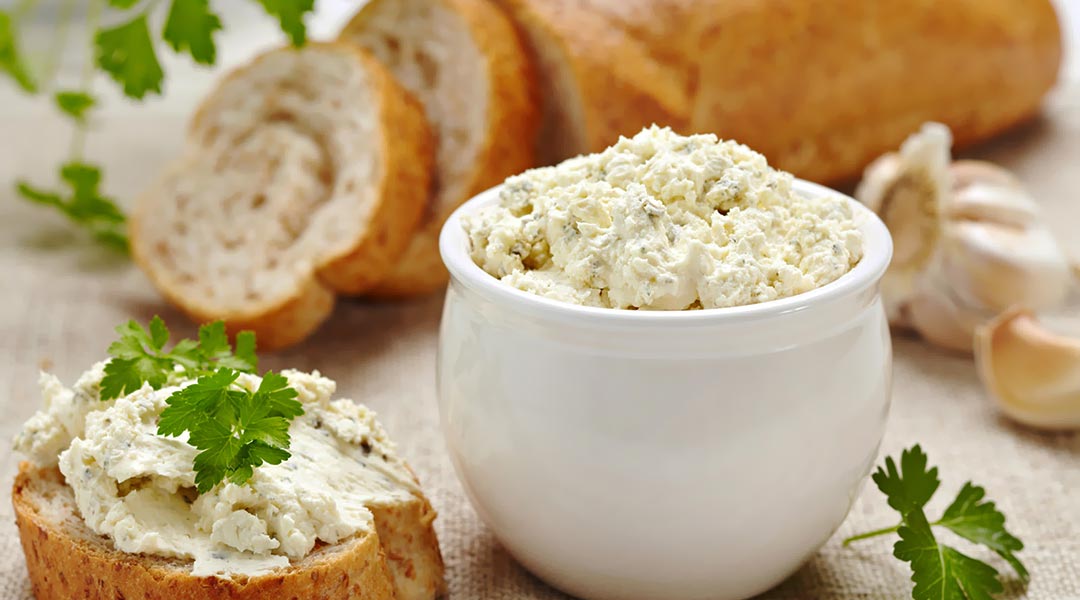 Louzes: these are smoked pork, which have been marinated in a mixture of red wine, fennel and pepper.
Froutalia: this is an omelet made from potatoes, pork fat locally called glyna, local sausages and herbs. It can be served with zucchini, zucchini blossoms, artichoke or broad beans.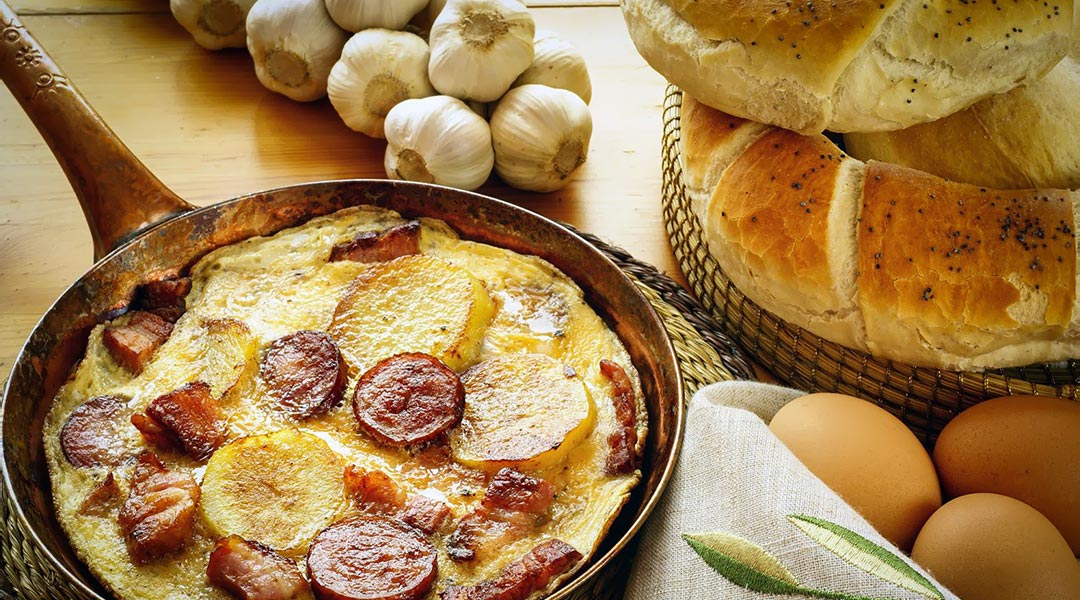 Lampriatis: this is an Andros Greece Gastronomy dish specially reserved for the Easter session. To make this meal, Lamb is stuffed with up to three distinct types of cheese, rice, eggs, parsley and spear mint. It is then baked slowly in a wood oven for a long while (8-10 hours).
Amygdaloto: simply almond pastry and is served during festivals and weddings. To prepare it, ground, blanched almond or almond paste, is mixed with meringue and sometimes semolina. After this, rosewater is used to flavor it, before shaping into desired forms and sprinkling with powdered sugar.
Pasteli: this is a blend of honey and taste. It is made from a combination of sesame and honey before shaping it into a bar. It is a snack suitable when outdoors such as hiking or swimming.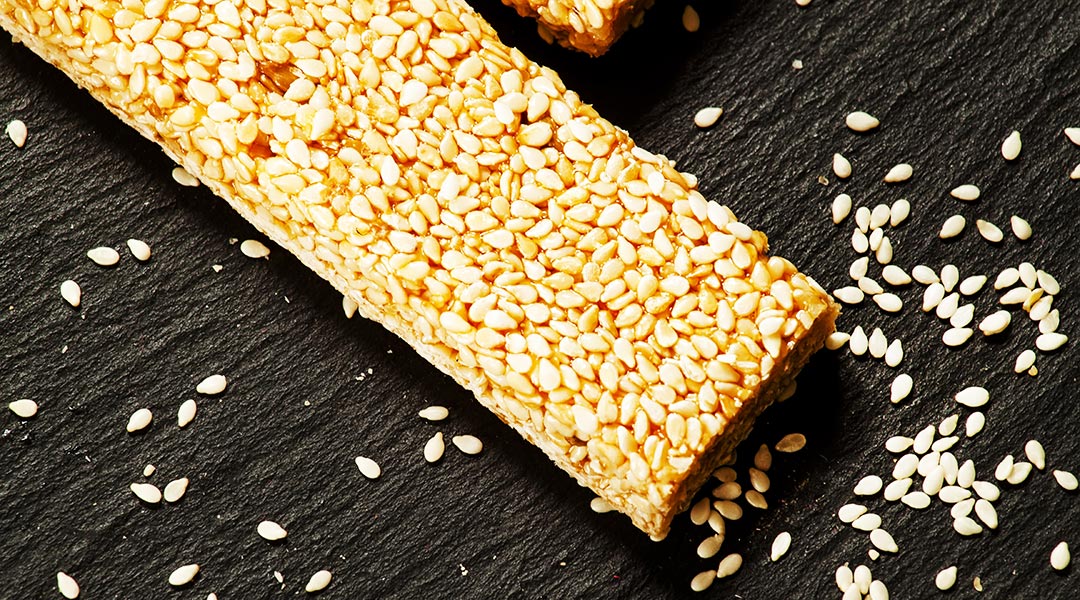 Thyme & Heather (Riki) honeys: this is a delicious meal male of very native Andros island products. It is usually served at breakfasts with yoghurt or bread. the most delicious Andros products. Enjoy the local honey at your breakfast with yoghurt or with bread and then all day long as a pasteli, the honey and sesame bars.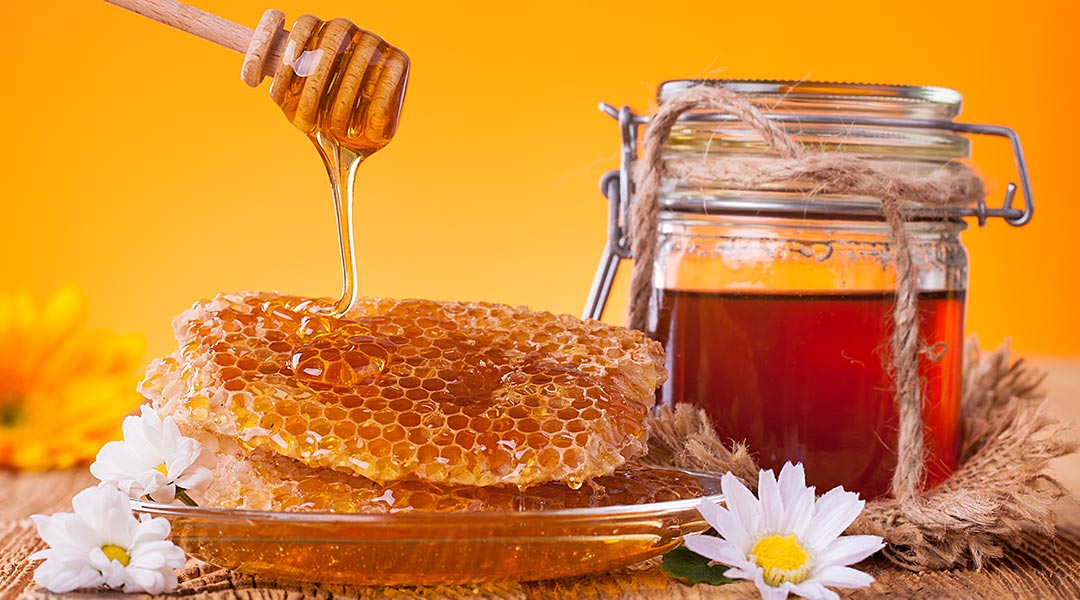 Whenever you visit Andros and need to enjoy any of this Andros Greece gastronomy expertise, you should stay in one of Andros' Greece hotels where you can enjoy suitable accommodation and still get to enjoy this traditional meals in a relaxing setting. To find an Andros hotel suitable for you, check the list here.