Batsi, Andros is an old fishing village turned resort just 7km from Gavrio, the main port of Andros Island. This description might not immediately scream tourist attraction amidst all that the Clycades has to offer, but in fact, Batsi is one of the most popular tourist villages in Andros, Greece on par with and even surpassing Gavrio and Chora, the capital. With traditional white-washed, red-roofed houses circling around the attractive bay, shops, and an active nightlife, Batsi attracts visitors seeking all kinds of experiences, so it's unsurprising that it is home to so many Andros Greece hotels.
From Fishing Village to Tourist Haven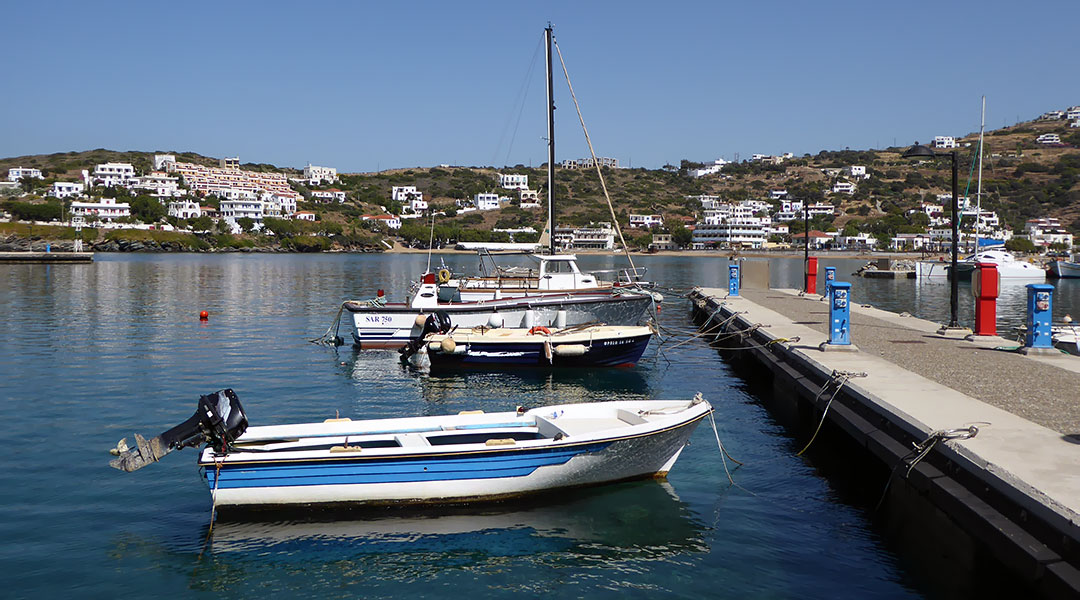 Batsi, Andros is known for its picturesque round bay that once made it the perfect location for a fishing village in Andros island. Still today, it has a small fishing harbor where not only fishing boats can be found but leisurely yachts. It is the beautiful Batsi bay that began to draw tourists in, along with the close location to the port city, Gavrio and capital, Chora. As more businesses formed, more tourists arrived.
Today, Batsi, Andros is remarkably modern, with a number of restaurants, cafes, and shops. Here you'll find a vibrant nightlife, stunning views, and a relaxing beach to lounge or take a dip in the shallow shores. Today, the permanent resident population in Batsi is 1,000 strong, and it's little wonder.
Award Winning Waters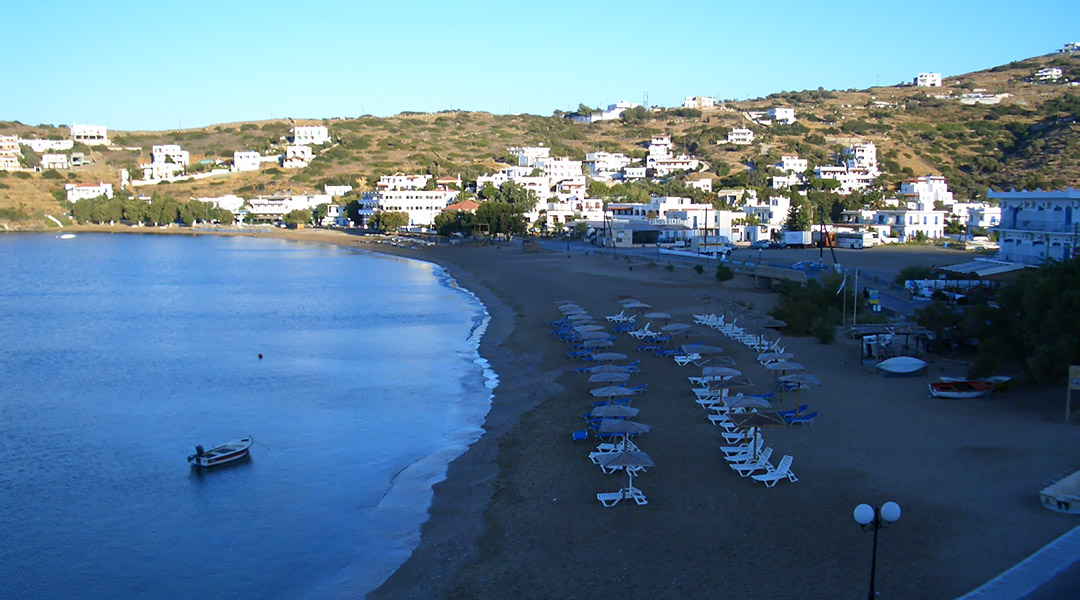 The deep blue waters along the shore of Batsi, Andros don't just look beautiful from the windows of Batsi Andros hotels. They're actually the 9 time winner of the Blue Flag Award, one of the most famous awards for eco-friendly beaches in the world. Blue Flag employs meticulous environmental, educational, accessibility, and safety standards to find the best beaches and marinas in the world, so it's no small thing that they've recognized Batsi beach so many times. It assures tourists that the Batsi beaches are as clean and pure as they look, so they can enjoy them without concern.
Activities and Nightlife
Besides visiting the beach, there's no end of things to do in Batsi, Andros. If you like long, leisurely walks, you can stroll along the Village Path with its stunning natural scenery and traditional Greek houses. You can sample Mediterranean cuisine from the local tavernas and cafes or buy souvenirs for your friends and family, or visit the ouzo shops. Ouzo is a type of Greek liqueur flavored with anise and popular throughout the Mediterranean. If you've never tried it, this is an essential part of your Andros, Greece holiday. And the Ouzo shops aren't the only places in Batsi where you can find it.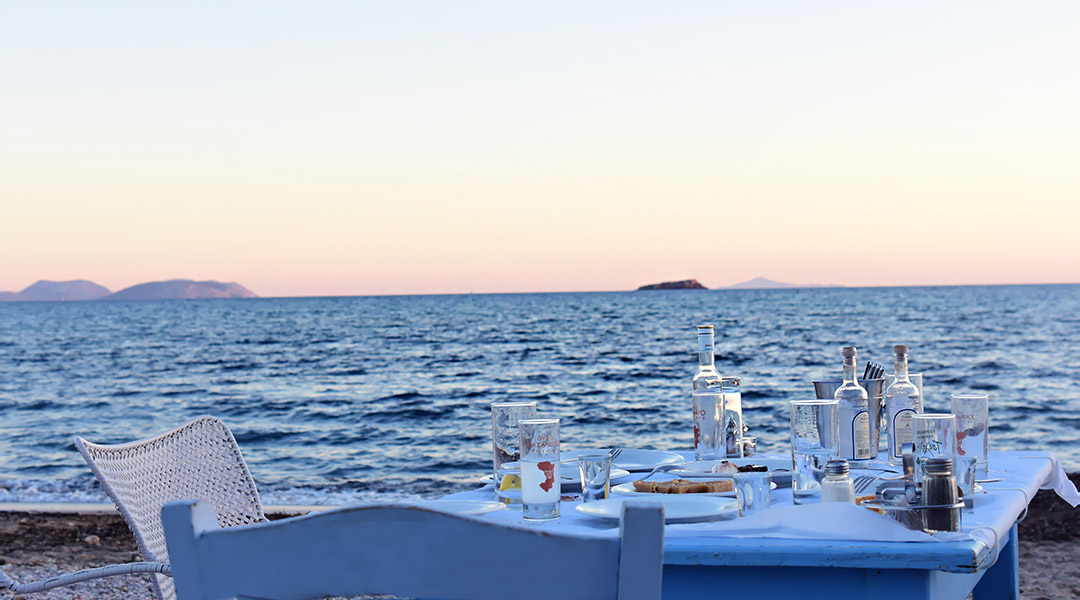 Batsi, Andros has a lively nightlife, with several bars that stay open late so you can keep the party going. There are bustling, colorful nightclubs and bars with views of the ocean. There are also lounge cafes for those who prefer a more laid back experience, and frequent opportunities to hear live music. Most of the bars and clubs in Batsi stay open until midnight, so you'll have enough time to get your party on before returning to your Andros hotels for a night's rest.
Hotels and Where to Stay
Because Batsi, Andros such a top notch tourist destination, there are a number of hotels in Batsi Andros Greece. You can enjoy beach views and convenient locations to all the amenities and activities you need. Talk to a tour and travel agency in order to coordinate your stay in Batsi as well as the way to get the most out of your Batsi holiday. With so much to do between the bay, the nightlife, and the exploration during the day, you'll be sure to find an experience that delights here.
With so much to offer, it's no surprise that Batsi is such a hit with tourists. But why not see for yourself? Plan your Andros Island Greece vacation in Batsi.