Andros Island is highly distinguished from other Cycladic islands due to its traditional architecture and natural atmosphere.
In its villages, you will find pure Cycladic architecture and houses built in the neoclassical style.
There are lots of Andros Greece hotels which are scattered in between these villages and can provide you with accommodation while you tour through them.
1. Gavrio: Gavrio village belongs to the Hydroussa Municipal and acts as the only active port between Andros and Rafina. It is located on the Western coast of Andros Island and has slowly metamorphosed from a fishing village to a tourist center. Gavrio can serve as link up to a lot of Andros Beaches, other villages and monuments such as the Monastery of Zoodochos Pigi.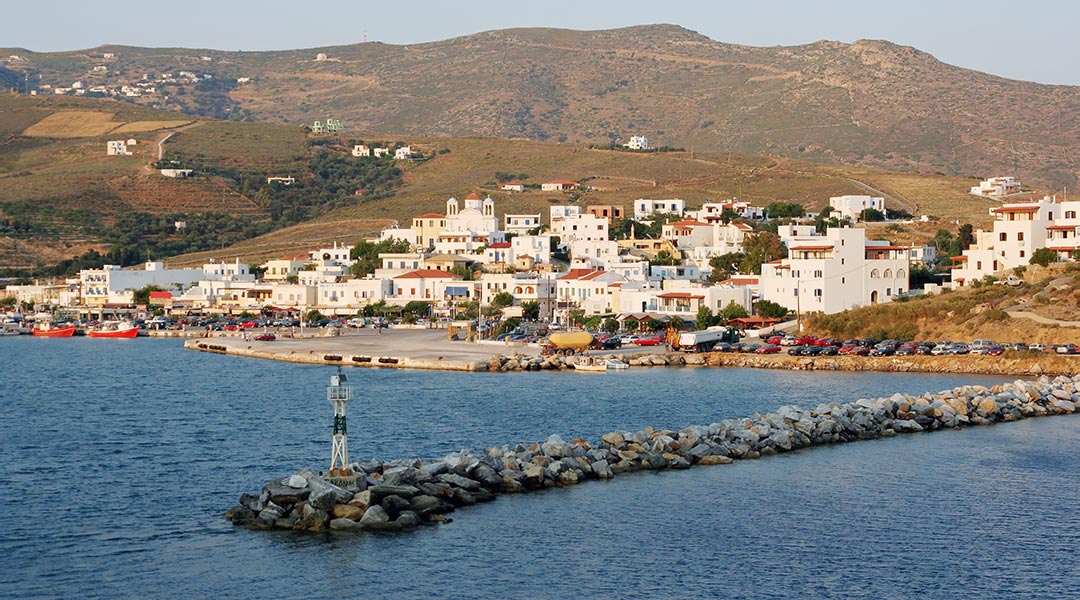 2. Batsi: This is also another village belonging to the Hydroussa Municipal, Batsi, and it is located at about 7 kilometers from Gavrio. Similar to Gavrio, this most popular tourist village in Andros Greece was formerly a fishing hub. However, despite its touristy nature, it has managed to maintain its traditional, picturesque nature. You can find all you need for a comfortable stay such as taverns, shops, entertainments and some of Andros Island hotels.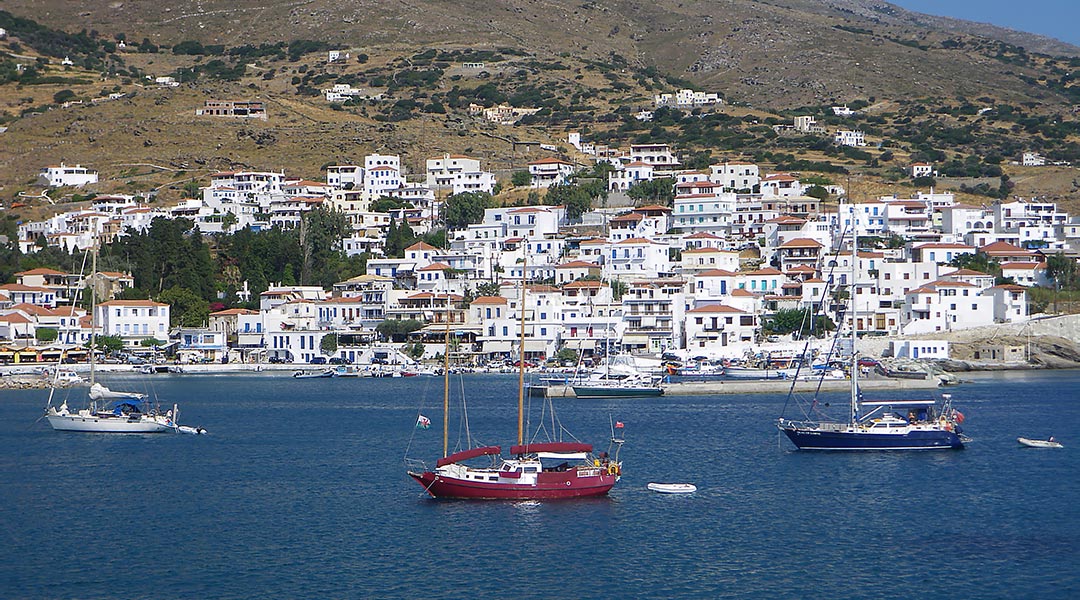 3. Paleopolis: This was the ancient capital of Andros Island, Greece and is most popular during the Classical and Roman Eras. It is an awesome village with nice greenery typical of Mount Petalo's slopes on which it is located. Mount Petalo is known to house the only Cycladic waterfalls. Excavation of the island begun in 1987 and led to the discovery of paved roads, arcades and a Hellenistic period building. Other excavated facts can be found on display at the Archaeological Museum of Paleopolis. It is located approximately halfway between Gavrio and Chora Andros.
4. Messaria: This is a relatively large village situated right before the town of Andros. When you visit this village, you will find a 12th century Byzantine temple, the Lorentzos-Kairis Tower which was built in 1760 and Stoixiomenis bridge connecting Messaria with Fallika, another Andros Village.
5. Menites: When mentioning Andros' villages, Menites can be regarded as one of the most beautiful among them. It is a vegetative village with lots of water and the settlements are built among plane and walnut trees. The village's name originates from the Mainades, which is one of the nymphs of Dionysus, the Greek God.
6. Apoikia: This is an Andros village built on the green slope overlooking Stenies and the sea. It is located at approximately 6 kilometers from Andros Greece Town and relatively large. Its waters are dominant and believed to possess healing properties which is stronger at the source of Sariza. You will find Pithara, a natural waterfall in this village and also St. Marina's monastery located close by. Right above Apoikia is Katakalaioi, where you can enjoy an excellent view of Andros Greece town and the sea.
7. Mesathouri: This is a village more popular for its panoramic views and contains nice and friendly people. It is a densely wooded village and therefore an interesting Andros Village to visit if you are a fan of hikes, treks or walks. If you would be exploring the natural trails, you should make do with the services of a resourceful guide to add more fun and memories to your trip. It is closely situated to Menites and Straporgies.
When you want to check out these Andros villages, you can find a listing of accommodations and Andros villas here.